The Transit Lounge Podcast

hosted by Shandra Moran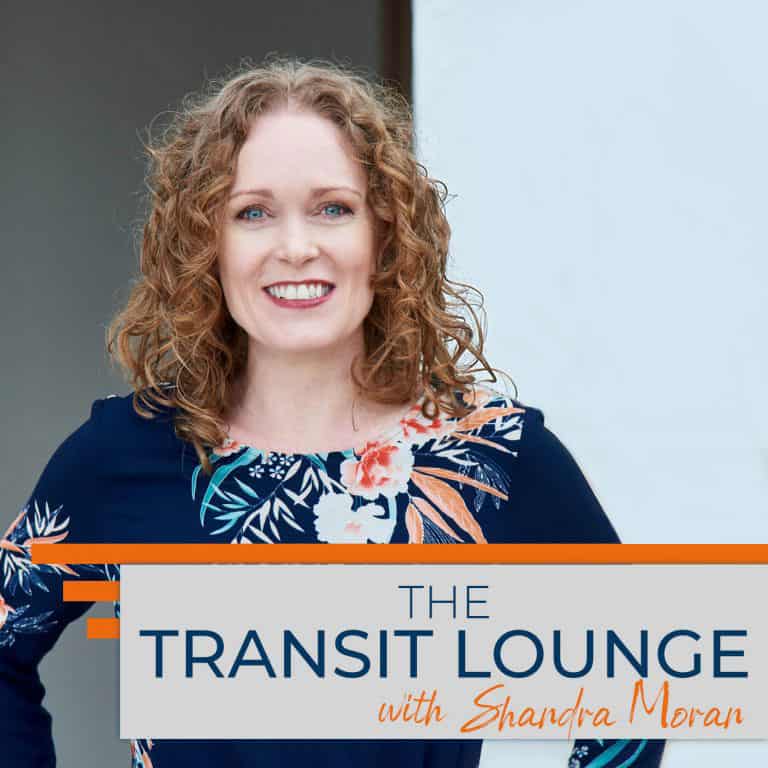 Podcast with:
Shandra Moran
When you're growing a Side Business to be a future full time business, one of the things that can be challenging is being able to create and share content consistently.
EPISODE 147  |  14 minutes
This is Part 1 of a 2 part series:
In this episode Shandra will share with you:
5 things you need to know Before you can create great content to attract more clients for your business.
This is especially true if you have a side business – your time is limited and so you want to maximise the results from the time you have and spend on your business.
We're sharing this because when you're early in business but want your business to grow:
often you can get stuck not knowing what content to create
or you show up randomly and you're not being consistent
or just create content for content sake [been there!]
These 5 things will help you get clear about the content you need to create and set you up to be able to create better content, faster and more consistently to help your business grow.
You can get more tips and resources at our free, private Facebook group called: Side Business Australia https://www.facebook.com/groups/sidebusinessaustralia