The Transit Lounge Podcast

hosted by Shandra Moran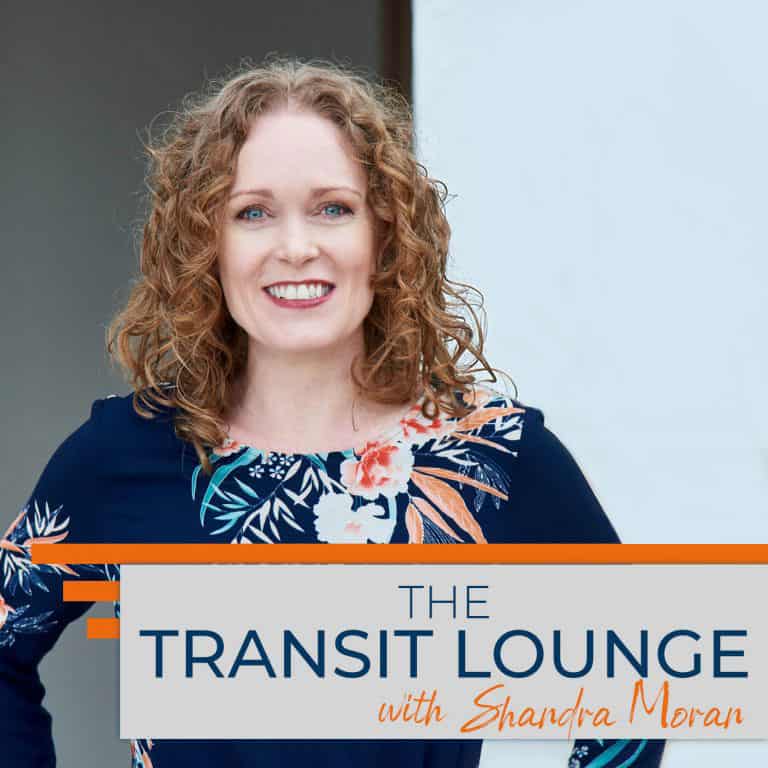 Money Tips for Women in Business
WITH SHANDRA MORAN
Money is a critical piece of the puzzle to starting and growing a successful business.
There's no escaping it.
EPISODE 115  |  29 minutes
And it's something we're not often taught about in a meaningful and constructive way as a kid – so, as an adult, we have to go out explore and learn about it ourselves, especially if you want to have a profitable business of your own.
After many conversations about money with clients recently this episode is designed to add to your education and exploration of you and money.
In this episode Shandra shares:
Something you and money have in common that you might not think about that often
The two sides to working with money
5 Money Zones – aspects of your life that impact how you think, feel and behave around money
How one of those aspects shows up when it's working for you and what you'll notice if it's not
Client examples of how money 'stuff' impacts in business life
Plus, an invitation for you to do a quick 5 minute tick a box Money Breakthrough Quiz so you can learn more about the 5 Money Zones and find out which one you should focus on first to have the biggest impact on your bank balance.
You can find out more here: https://www.thetransitlounge.com/moneyquiz