The Transit Lounge Podcast

hosted by Shandra Moran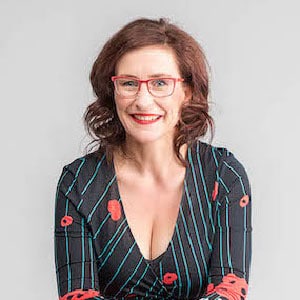 Podcast Guest:
Frances Pratt
Can you imagine having a successful role, with equity in a business and then making yourself redundant, after the age of 40?
Frances Pratt has spent 24 years 'selling' – mostly for others, now she does it for herself. The business she has created – Metisan – leverages all her experience and helps businesses set up their Sales systems and teams to be curious and customer centric.
EPISODE 143  |  55 minutes
In this interview podcast episode Fran shares with Shandra:
Why she got sick of setting up successful sales systems as an employee
How her Dad helped her bring her MBA to life
The way her sister described her that made her realise one of her 'superpowers'
Why starting her own business after 40 was a good thing
The approach she took to fast track working out what she wanted her business to be and do
Her fascination with Greek mythology
Why getting up at 5am works for her
A rule of thumb to predict your sales
Frances is a sales expert who has channelled all her expereince to create a business that really works for her, and delivers great results for her clients.
You can find out more and connect with her here:
metisan.com.au
LinkedIn: linkedin.com/in/franpratt