The Transit Lounge Podcast

hosted by Shandra Moran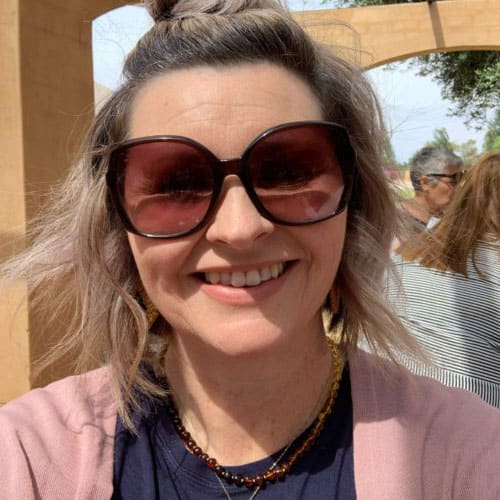 Podcast Guest:
Rachael Huntly
When you have a 'successful' career, making a significant career change after 40 takes courage and often it needs a trigger of some sort.
Why else would you leave the comfort and certainty of what you already know?
EPISODE 104  |  59 minutes
For Rachael Huntly the trigger was having her 4th child and feeling like she just couldn't go back and keep doing what she had been doing.
Her role wasn't bad, and she loved her clients, BUT it wasn't satisfying her on a deeper level.
So she didn't go back to her job and instead has started a new career working for herself as a Scientific Hand Analyst.
If you're asking yourself, What the hell is a Scientific Hand Analyst? then you're not alone!
In this interview episode Rachael shares:
What a Scientific Hand Analyst is [and what it's not!]
The unusual and indirect way she discovered it was what she wanted to do
How the skeptics in her life reacted to her decision to work for herself
The scariest part of making the change – and how she manages it
Tips for anyone thinking about making a change from a career to working for yourself